About Golden Gate Gems
Founded in 1948, Golden Gate Gems, one of the oldest and most trusted estate jewelry companies based in San Francisco, California, has been a leading jewelry trunk show company for major department stores since the early 1980s. Known for its one-of-a-kind designs and magnificent estate jewelry, the company has continued to offer beautiful and unique pieces to its clients throughout the decades.
From the early 1990s, Eva Cheng has led Golden Gate Gems (now operated under Elite Import LLC) from a brick and mortar offering to an impressive online presence for the sale of prestigious fine jewelry.
Now, much of the inventory is available online to customers looking for affordable jewels of every possible description from antique to contemporary for themselves or as a gift to a loved one.
About The Owner
Before immigrating to the USA in the 1980s, Mrs. Eva Cheng had been working in the jewelry industry for years as a jewelry designer, manufactory representative and most importantly, the buyer for Golden Gate Gems.
While working with Golden Gate Gems, she cultivated her executive skills in every facet of the jewelry industry, both in America and abroad. Through these business connections, she has built a powerful buying network that allows her to purchase estate jewelry pieces as well as custom designed pieces.
With over 30 years in the business, Eva has contributed to the design of more than a thousand pieces. Her works have been shown at many of America's top fine jewelry and prestigious department stores, as well as at international jewelry exhibitions.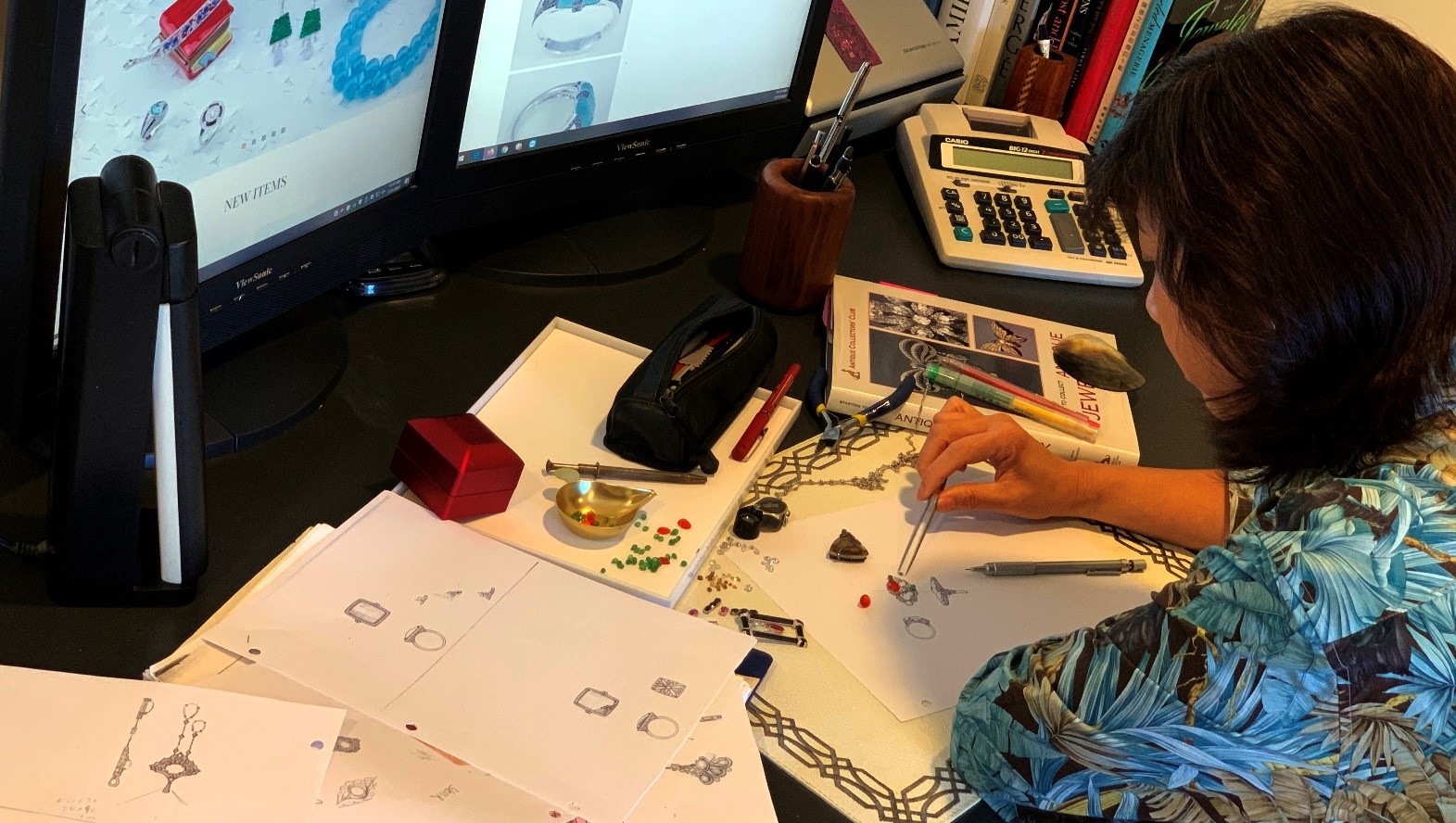 AWARDS:
2011 AGTA Spectrum Awards / Honorable Mention in Business/Day Wear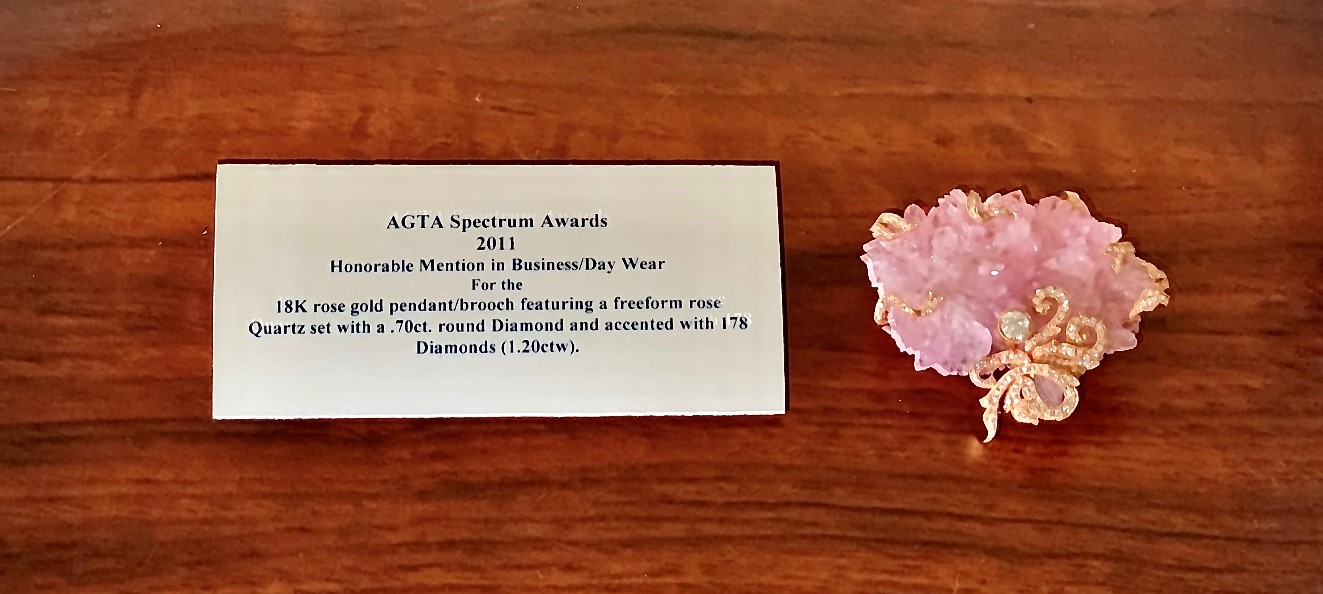 Combined with the company's historical inventory and Mrs. Cheng's collection of pieces, Golden Gate Gems is proud to provide our customers with high-quality jewelry pieces at affordable prices.
happy browsing......